All Powerful Moderator
Staff member
Not sure exactly what to make of the penthouse at 56 Leonard St going into contract. With an ask of $49,995,000 and being on the market for over 6 months: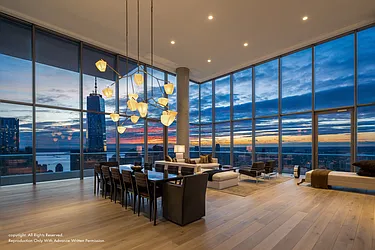 56 LEONARD STREET PH60/61 is a sale unit in Tribeca, Manhattan priced at $49,995,000.
streeteasy.com
I think it's unlikely it went for over ask.
I am curious about the numbers/investment value of a unit which was one of the last to sell originally, in a project which dragged on for several years, as far as I know was never leased, and given the 2017 sale price will almost definitely lose money after transaction costs even if gross exceeds the prior sale.
Four years after going into contract, an unknown buyer shelled out nearly $48 million for the priciest penthouse at Alexico Group's 56 Leonard in Tribeca.
therealdeal.com